Plenary Lecture

Some Newer Fading Distributions and Analysis of their Influence to the Performance of Wireless Telecommunication Systems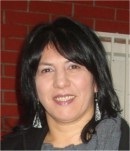 Dr. Dragana Krstic
Faculty of Electronic Engineering
University of Nis
SERBIA
E-mail: dragana.krstic@elfak.ni.ac.rs
Abstract: In wireless communications systems, one of the most serious problems is fading caused because of multipath propagation. When a received signal experiences fading during transmission, the signal envelope fluctuates over time. Consecuently, fading is modeled as a random process. There is a wide range of statistical models for fading channels. Their accuracy depends on propagation environment and communication scenario. The most frequently used distributions in the available technical literature are Rayleigh, Rician and Nakagami-m. Recently, Weibull, Hoyt, α-μ, k-μ, and ?-μ distributions have also obtained some interest. Under such conditions, the closed form expressions for probability density function (PDF), cumulative distribution function (CDF) and moments are calculated. Also, the statistics of product, ratio, maximum and minimum of two random variables are studied. The influence of parameters of these distributions on statistics of the product, ratio, maximum and minimum of two random variables is analyzed.
Further, submitted results help the designers of wireless communication systems to simulate different wireless environments and configure system parameters in order to meet the Quality of Service (QoS) demands using the outage probability as important and widely accepted performance measure.
Brief Biography of the Speaker: Dragana S. Krstic was born in Pirot, Serbia. She received the BSc, MSc and PhD degrees in electrical engineering from Department of Telecommunications, Faculty of Electronic Engineering, University of Nis, Serbia, in 1990, 1998 and 2006, respectively. Her field of interest includes telecommunications theory, wireless communication systems, satellite communication systems etc. She works at the Faculty of Electronic Engineering in Nis since 1990. She participated in more Projects which are supported by Serbian Ministry of Science. She has written or co-authored about 200 papers, published in Journals and at the International/National Conferences. She has also reviewed many articles in IEEE Transactions on Communications; IEEE Communications Letters; ETRI journal; C&EE Journal; Elektronika ir Elektrotechnika and other well known journals. She is the reviewer of the papers for hundreds conferences and the member of technical program committees and international scientific committees of many scientific conferences. Also, she is the member of Editorial Board or Associated Edotor of several journals: International Journal on Advances in Telecommunications, WSEAS Transactions on Communications, International Journal of Communications.