Plenary Lecture

Optimizing MERLOT to Optimize ICT Literacy in Curricula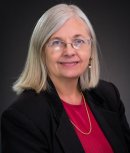 Professor Lesley Farmer
California State University Long Beach
USA
E-mail: Lesley.Farmer@csulb.edu
Abstract: Entering engineers need to solve problems. To that end, they need to use a design process that involves ICT literacy. Therefore, engineer educators need to find ways to incorporate ICT literacy into their curriculum. As they design instruction, these teachers have to locate and select relevant, engaging materials to help students understand concepts and learn skills, and they have to make sure that students can access, comprehend, and use these resources. MERLOT can facilitiate instructional design and student learning.
MERLOT stands for Multimedia Educational Resource for Learning and Online Teaching. Established by the California State University system, MERLOT is a community-curated searchable repository of over 70,000 learning objects. These learning objects consist of case studies, simulations, drill and practice, presentations, animations, articles and texts, reference materials, technology tools, assignments, and assessments. Users can also browse bookmark collections and learning activities.
Educators and post-secondary students can join MERLOT for free. MERLOT members can create, copy and modify bookmark collections for their own use as well as serving as a centralized URL for students to access. Members can also create learning exercises and courses that incorporate learning objects. They can also join the site's virtual speakers' bureau.
MERLOT offers several ways to build a sense of community, which facilitates learning. The website includes subject-specific community portals, academic support services, and partner communities (several of which are outside the U.S.). MERLOT supports "Voices," an online discussion board venue where members can and create and participate in online conversations. MERLOT also produces a newsletter and blog for current information, and partners with Sloan for an annual conference.
MERLOT's ICT Literacy Project focuses on integrating ICT literacy into subject curricula. As manager of the ICT Literacy community (http://teachingcommons.cdl.edu/ictliteracy/index.html), I add ICT learning objects, and create tutorials on integrating ICT literacy into the curriculum. I also develop subject-specific guides for ICT integration, such as engineering and computer science.
In short, MERLOT provides a community-built toolkit of learning objects and other tools to develop creative and engaging learning activities for engineering education.
Brief Biography of the Speaker: Dr. Lesley Farmer, Professor at California State University (CSU) Long Beach, coordinates the Librarianship program and teaches educational technology. She also manages the CSU ICT Literacy Project. She earned her M.S. in Library Science at the University of North Carolina Chapel Hill, and received her doctorate in Adult Education from Temple University. Dr. Farmer has worked as a librarian and computer science teacher in school and academic settings. She chairs the IFLA's School Libraries Section and IASL's Education SIG, and is a Fulbright scholar. A frequent presenter and writer for the profession, she won American Library Association's Phi Beta Mu Award for library education and Special Libraries Association Education Award. Dr. Farmer's research interests include digital citizenship, ICT literacy, gender issues in educational technology, collaboration, assessment and data analysis. Her most recent books are Library Improvement through Data Analytics (ALA, 2016) and Information and Digital Literacies (Rowman & Littlefield, 2015).