Plenary Lecture

Bio-Inspired Neuromorphic Processing and Its Applications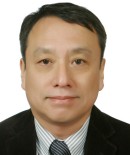 Professor Il Song Han
Graduate School for Green Transportation
Korea Advanced Institute of Science and Technology
Daejeon, Korea
E-mail: i.s.han@kaist.ac.kr
Abstract: The physiological studies about visual cortex from the investigation of cat's striate cortex by Hubel and Wiesel have confirmed the consensus of foundation knowledge about biological intelligence in the nature. We proposed the new way of implementing the neuromorphic VLSI and processing for mimicking the robust biological intelligence of visual detection, inspired by the ideas on the visual cortex and the implementation of neurophysiological neuron model by Hodgkin and Huxley formalism. The neuromorphic synaptic connections and neurons were investigated for implementation of the visual signal selectivity of cortex, based on the controlled CMOS conductance. The feasibility of neuromorphic device and system approximating biological intelligence was demonstrated by the robust detection of human objects or vehicles. The neuromorphic simple cell based on CMOS conductance and Hodgkin-Huxley formalism showed the corresponding spike bursts in the visual cortex. We show how the neuromorphic system can be implemented using the orientation selectivity and the neural computing to detect the human object or other objects under the limited illumination conditions, regardless of using the fixed camera or mobile camera. The early stage investigation demonstrated the feasibility in various applications, such as the intelligent monitoring of vehicle passengers for the extended emergency service of eCall, the automotive active safety system of object detection and avoidance, or the smart user experience by detecting the human behaviour. Our conclusion is that the neuromorphic mimicking of the visual cortex, coupled with neural networks, suggests it as the new feasible and robust device for the convergence of biological neural system and information technology.
Brief Biography of the Speaker: Il Song Han was born on 1st February 1956. He completed his undergraduate studies at Seoul National University, Seoul, Republic of Korea for Electrionic Engineering in 1979. He earned his Master degree and PhD degree at KAIST, Republic of Korea for Electrical Engineering in 1981 and 1984 respectively. More recently he got the MBA at Cranfield University, Cranfield, United Kingdom in 2000.
He has been with KAIST in Daejeon, Korea, since 2007. From 2002 to 2007, he was an academic with the department of Electronic and Electrical Engineering at University of Sheffield, United Kingdom. He was with the department of Electrical and Electronic Engineering at Imperial College London (U.K.) in 2000, while worked as a senior design engineer at Jennic Ltd in 2001 and 2002. In the period of 1985 to 1998, he worked as a Principal Member of Technical Staffs at Korea Telecom, while he was seconded to the British Telecom Research Lab at Martlesham as the leader of international joint-research work on intelligent ICT development in 1996 and 1997. His research interests are in the areas of analogue-mixed VLSI design, neuromprhic device and vision system, bio-inspired neural networks VLSI, RF front-end circuit, intelligent transportation technology and Electric Vehicle.
Professor Han is a member of automotive recall committee, coordinated by the Ministry of Land, Transport and Maritime Affairs, Korean Government.