Conference Location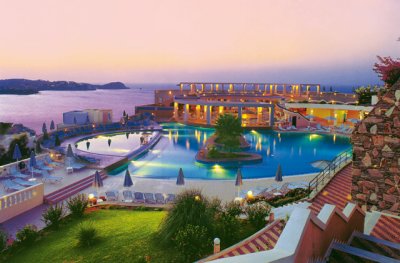 The conference will take place at the Athina Palace Resort, Made, 71500 Heraklion, Crete, Greece. Download the following guide with answers to all questions you may have regarding the location and how to get there:
Heraklion is the largest city and the administrative capital of the island of Crete, Greece. Heraklion is close to the ruins of the palace of Knossos, which in Minoan times was the largest centre of population on Crete. Though there is no archaeological evidence of it, Knossos may well have had a port at the site of Heraklion as early as 2000 BC. At the port of the city dominate the Venetian constructions, such as the Koules Fortress (Rocca al Mare), the ramparts and the arsenal. Around the city can be found several sculptures, statues and busts commemorating significant events and figures of the city's and island's history, like El Greco, Vitsentzos Kornaros, Nikos Kazantzakis and Eleftherios Venizelos. Also, many fountains of the Venetian-era are preserved, such as the Bembo fountain, the Priuli fountain, Palmeti fountain, Sagredo fountain and Morosini fountain (in Lions Square).
More information can be found HERE, HERE and HERE.