Plenary Lecture

The Effects of CNS-Drugs on Driving Ability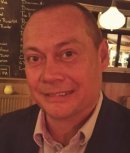 Dr. Joris C. Verster
Institute for Risk Assessment Sciences
Utrecht University
The Netherlands
&
Centre for Human Psychopharmacology
Swinburne University
Melbourne, Australia
E-mail: j.c.verster@uu.nl
Abstract: Driving a car is a daily activity that often is a perquisite to participate in society, commute to work, or maintain independence. As many patients who use Central Nervous System (CNS) drugs, such as antidepressants or sleep medication, are outpatients, it is likely that they drive a car. CNS-drugs can have adverse effects including drowsiness and concentration problems, which may impair psychomotor functioning and thus may negatively affect driving performance.
Over the past 30 years, research in The Netherlands into the effects of CNS-drugs on driving applied a standardized driving test, conducted on a public highway in normal traffic. Participants are instructed to drive for 100-km, while maintaining a steady lateral position and constant speed (95 km/h). Primary outcome measure is the Standard Deviation of Lateral Position (SDLP), i.e. the weaving of the car.
The results from over 50 clinical trials show that there are great differences between CNS-drugs regarding their effects on driving ability. Drugs that cause drowsiness often show dose-dependent impairment on the driving test, expressed in significantly elevated SDLP values relative to placebo, whereas stimulant drugs improve driving, expressed in lower SDLP values. In addition to pharmacological characteristics of CNS-drugs (e.g., half-life), various other factors have an impact on driving ability. These factors include the patient's health status, gender, age, driving history, the use of the drug (e.g., as needed or on a daily basis), and the environment.
Taken together, from 30 years of on-road driving research it is evident that not all CNS drugs impair driving. The magnitude of the impact of drugs on driving may differ considerably among drug classes prescribed for the same diagnosis, and some may have no negative effects on driving. These differences should be taken into account by physicians who prescribe CNS-drugs to patients who wish to drive a car.
Brief Biography of the Speaker: Joris C Verster (1970) studied psychology and obtained his PhD at the Utrecht Institute for Pharmaceutical Sciences in 2002. Currently, he is appointed as associate professor at the Division of Pharmacology at Utrecht University, The Netherlands, director of the Centre for Drugs & Driving at the Institute for Risk Assessment Sciences (IRAS) at Utrecht University, The Netherlands, and as Adjunct Professor of Human Psychopharmacology at the Centre for Human Psychopharmacology of Swinburne University of Technology, Melbourne, Australia. He has a track record of clinical trials examining the effects of CNS drugs and psychoactive substances on cognitive and psychomotor functioning, mood, and daily activities such as driving a car. His research is regularly covered by international media and he is (co)-author of over 150 articles and book chapters.