Conference Location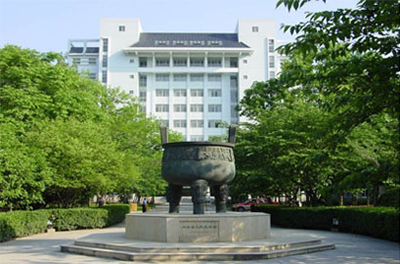 The conference will take place at the Nanjing Forestry University, No. 159 Lonpan Road, Nanjing, 210037, Jiangsu China.
Download the following guide with answers to all questions you may have regarding the location and how to get there:
Nanjing is one of the most beautiful cities of mainland China with lush green parks, natural scenic lakes, small mountains, historical buildings & monuments, relics and much more, which attracts thousands of tourists every year.
Nanjing is the capital of Jiangsu province in eastern China and has a prominent place in Chinese history and culture, having been the capital of China on several occasions. Its present name means "Southern Capital" and was widely romanized as Nankin and Nanking until the Pinyin language reform, after which Nanjing was gradually adopted as the standard spelling of the city's name in most languages that use the Roman alphabet.
With an urban population of over seven million (2011), Nanjing is the second-largest commercial centre in the East China region after Shanghai. It has been ranked seventh in the evaluation of "Cities with Strongest Comprehensive Strength" issued by the National Statistics Bureau, and second in the evaluation of cities with most sustainable development potential in the Yangtze River Delta. It has also been awarded the title of 2008 Habitat Scroll of Honour of China, Special UN Habitat Scroll of Honour Award and National Civilized City.
Surrounded by the Yangtze River and mountains, Nanjing also enjoys beautiful natural scenery. Natural lakes such as Xuanwu Lake and Mochou Lake are located in the centre of the city and are easily accessible to the public, while hills like Purple Mountain are covered with evergreens and oaks and host various historical and cultural sites. Sun Quan relocated his capital to Nanjing after Liu Bei's suggestion as Liu Bei was impressed by Nanjing's impeccable geographic position when negotiating an alliance with Sun Quan. Sun Quan then renamed the city from Moling to Jianye shortly thereafter.
Being one of the four ancient capitals of China, Nanjing has always been a cultural centre attracting intellectuals from all over the country. In the Tang and Song dynasties, Nanjing was a place where poets gathered and composed poems reminiscent of its luxurious past; during the Ming and Qing Dynasties, the city was the official imperial examination centre (Jiangnan Examination Hall) for the Jiangnan region, again acting as a hub where different thoughts and opinions converged and thrived. Today, with a long cultural tradition and strong support from local educational institutions, Nanjing is commonly viewed as a "city of culture" and one of the more pleasant cities to live in China.